Ken Connors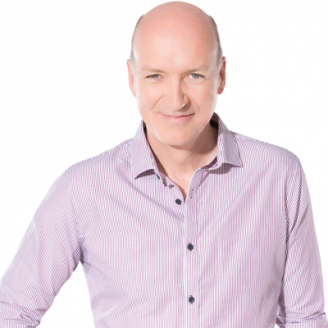 Biography
Ken is a Montreal native: born at St-Mary's, raised in Ville Saint-Laurent and educated at some of the city's finest public schools, including 2 years at Vanier College that regretfully, are a total blur.
Ken is that rare breed, commonly referred to as the 'Montreal anglo'. He learned to speak French by spending 4 years working in retail, selling shoes and the occasional handbag to downtown office workers.
He has been in radio since 1985, and in debt since 1986. He's worked with some of the finest broadcasters in the country, and is proud to say he's stolen material from every one of them.
When not on the air, he can also be heard talking to himself, during frequent long walks window-shopping along St-Catherine St.
Ken has been married to Lorena since 1992. She tells him they are very happy together. And she is usually right.
Text to 92925
'Weather'
To get the 24 hour forecast
'DJ'
For the last 5 songs played