Shaun McMahon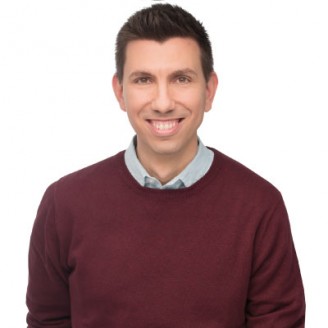 Biography
Born and raised in Montreal, Shaun started young, having already served 12-plus years in radio. He's covered everything from the Habs to the FIFA World Cup, got locked up for the provincial budget, spent years as the bearer of bad news in Montreal traffic and once, he even got a hug from the mayor. It was awkward.
When he's not wandering the aisles of his local market, he's usually playing or watching any number of sports, all while tweeting live, because he's alarmingly addicted to all things technology.
Shaun can be found traipsing through the malls of suburbia in his spare time, with his adorable wife and plenty of reusable bags in tow. He occasionally dabbles in failed home renovation projects.
With: Shaun McMahon
Show: Weekend Breakfast Sunday | Added on Sunday, Apr 23, 2017 | Duration : 0:55
With: Shaun McMahon
Show: Weekend Breakfast Sunday | Added on Sunday, Apr 02, 2017 | Duration : 4:35
With: Shaun McMahon
Show: Weekend Breakfast Sunday | Added on Sunday, Mar 05, 2017 | Duration : 1:06
Text to 92925
'Weather'
To get the 24 hour forecast
'DJ'
For the last 5 songs played