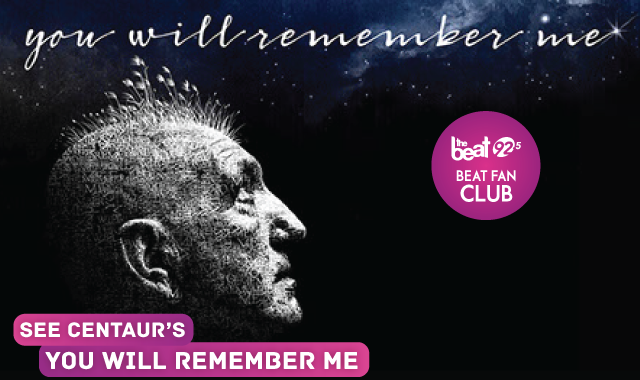 See Centaur Theatre's You Will Remember Me
Beat Fan Club Members - enter below for a chance to Win tickets to see Centaur Theatre's, "You Will Remember Me" – on stage March 7 to April 2, 2017
... Tickets on sale at centaurtheatres.
Venture into Edouard's slowly changing world, where the highly respected professor, political commentator and ladies' man can recite famous historical dates but can't remember what he ate for breakfast. Will he get the chance to reinvent the past and heal old wounds? A touching and refreshingly funny story about family, memory, and connection.
Are you a member ?
* mandatory fields
Participation Form
The contest form is not available anymore.
Text to
92925
'Weather'
To get the 24 hour forecast
'DJ'
For the last 5 songs played