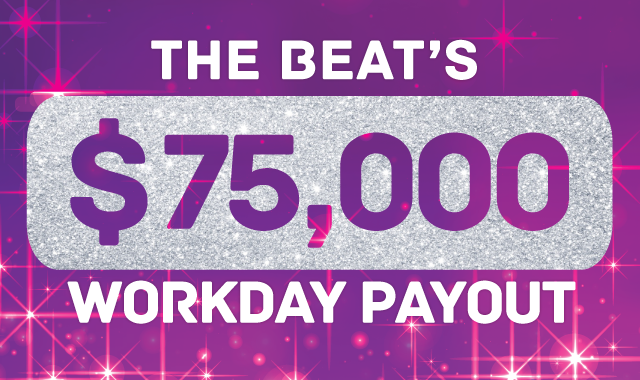 The $75k Workday Payout
We have $75,000 and we want to GIVE IT ALL TO YOU!
The Beat 92.5 is the number one at work station and we're making it even better by giving you ALL THE CASH!
Listen during your workday between 8:20 AM and 5 PM for the two "Beat Payout Songs" of the day and keep track of them at TheBeat92.5.ca
Then, tune in to Vinny and Nikki the next morning at 7:20 and if they call you back and you can tell them the first payout song, you WIN $1000 but if you can guess BOTH songs right, YOU WIN $2500 CASH!
JUST FOR LISTENING. It's just THAT easy.
Listen at work and WIN FREE MONEY!
Are you a member ?
* mandatory fields
Participation Form
Text to
92925
'Weather'
To get the 24 hour forecast
'DJ'
For the last 5 songs played