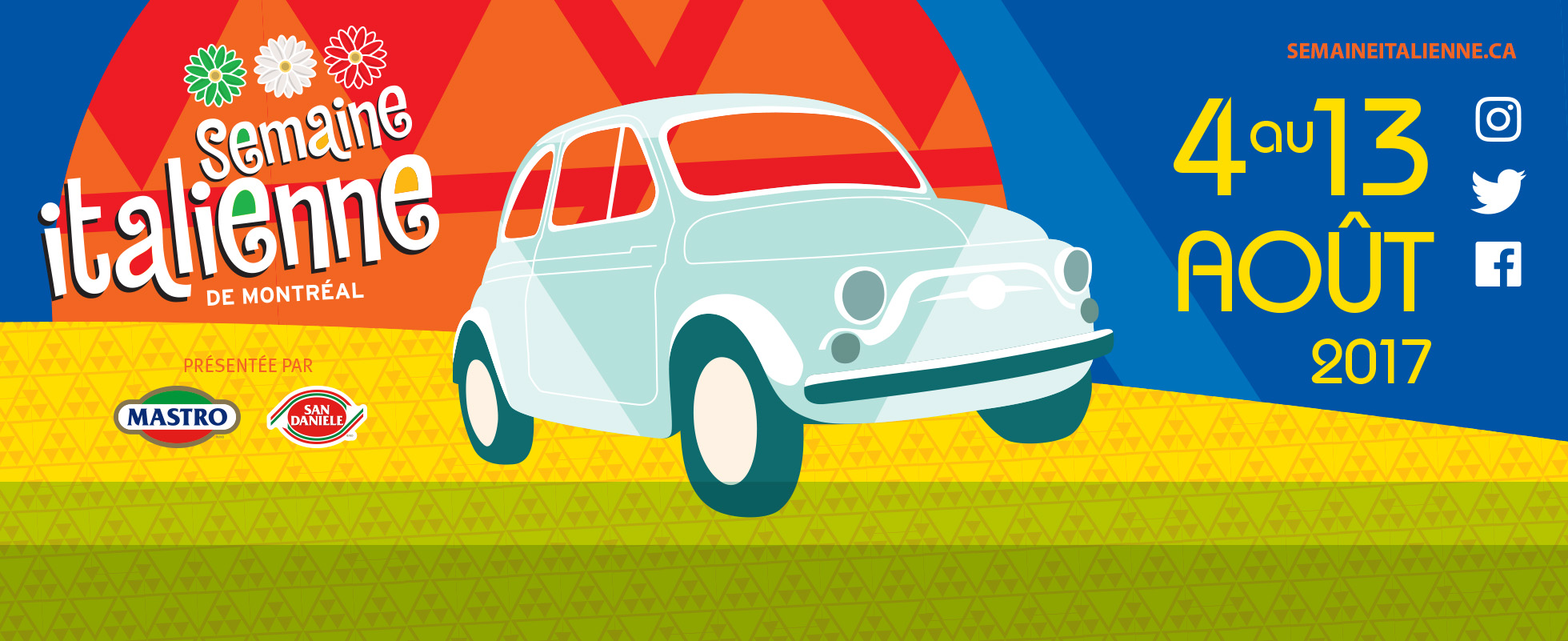 Italian Week is Back!
Montreal's Italian Week is back!
Following a successful year with over 475 000 visits, Montreal's Italian Week returns for its 24th edition from August 4 to 13th, 2017. Several activities and events will offer festivalgoers the opportunity to discover the different facets of the Italian culture.
"Montreal is home to the second largest Italian community in Canada. During the festival, we hope that visitors will appreciate the quality shows and performances, while learning who we are and where we came from as a community." – Josie Verrillo, Director General
This year, the region of Sicily will be showcased, notably the opera Cavalleria Rusticana by Pietro Mascagni, in addition to film screenings associated to the region. The Moda Sotto le Stelle fashion show, musical performances, a cannoli contest, art exhibitions and conferences are just some of the various activities that will take place. Over the course of ten days, the festival will visit several boroughs in Montreal… And Laval! For the first time, Montreal's Italian Week will visit its northern neighbours to spread some Italian gusto!
August 4-11th: Film screenings (Leonardo da Vinci Centre, Casa d'Italia) August 5th: Notre-Dame-De-Grâce (Georges-Saint-Pierre Park)
August 6th: Laval (Lausanne Park)
August 8th: LaSalle (Ouellette Park)
August 10th: St-Léonard (Wilfrid-Bastien Park)
August 11-13th: Little Italy (St-Laurent boulevard, from Jean-Talon to St-Zotique)
Welcome to The Beat's "What's On" Calendar – the best place to find out about The Beat events as well as community events in and around Montreal.
If you would like to submit an event, please click here: calendar@925thebeat.ca

The following details must be included:
- Date
- Time
- Address
- Phone number
- Brief description of the event
Text to
92925
'Weather'
To get the 24 hour forecast
'DJ'
For the last 5 songs played