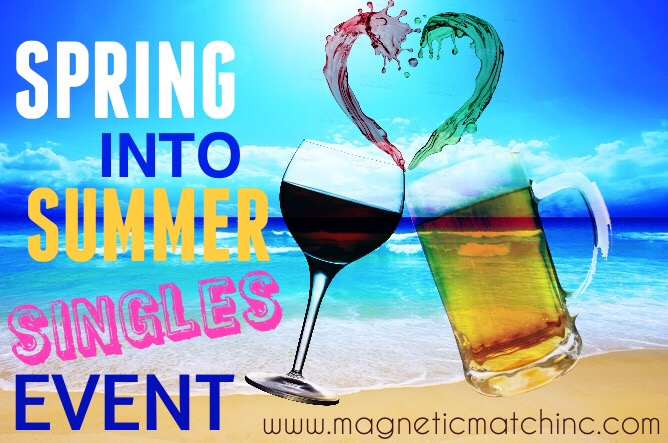 Spring into Summer SINGLES Mixer and Comedy Event!
DATE: Friday, August 11, 2017 (Ages 40-55)
TIME: 7:30 PM - 10:30 PM
*Tickets will be available for purchase until July 1st, or until they're SOLD OUT!
LOCATION: Towne Hall Restaurant (Private Room)
50 Brunswick Blvd., Pointe-Claire, (QC) H9B 2L3
DESCRIPTION: MIX and MINGLE with other SINGLES in a fun, relaxed and trendy atmosphere!
SPECIAL GUEST: The very funny and interactive Just for Laughs Comedian Neil Janna.
HOSTED BY: Magnetic Match Inc.
COST: $50.00
Includes:
- Hors d'oeuvres
- Two alcoholic drinks
- Just for Laughs Comedian Neil Janna
- Mingle with other Singles
- Meet and greet with the owners of Magnetic Match, Caroline and Victoria
***Limited tickets available*** Tickets will NOT be sold at the door.
To purchase tickets: www.magneticmatchinc.com
Welcome to The Beat's "What's On" Calendar – the best place to find out about The Beat events as well as community events in and around Montreal.
If you would like to submit an event, please click here: calendar@925thebeat.ca

The following details must be included:
- Date
- Time
- Address
- Phone number
- Brief description of the event
Text to
92925
'Weather'
To get the 24 hour forecast
'DJ'
For the last 5 songs played