THE BEAT 92.5 IS MONTREAL'S #1 STATION!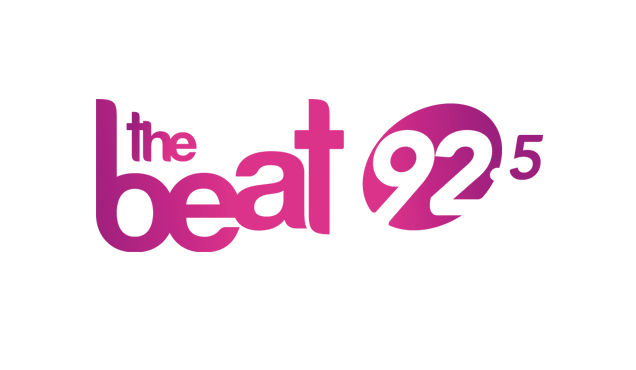 THE BEAT 92.5 IS MONTREAL'S #1 STATION!1
The Beat 92.5 is the #1 at-work music station
for nineteen ratings in a row!2
Montreal, September 7, 2017 – The Numeris Summer 2017 survey results are in and The Beat is still Montreal's #1 RADIO station with Adults 25-54 and Females 25-54! 1 Not only did the station maintain its number one position for the fifth straight time, but did so with a growth of 10% over last year3. The Beat is also the number one music station among listeners of all ages for fifteen ratings in a row!4
The Beat 92.5 also continues to dominate Montreal's workday, with The Beat of Your Workday, hosted by Donna Saker and CJ, once again the Number One favorite at-work choice in Montreal in the Adult 25-54 and Female 25-54 demos, with 38% shares of women 25-54 tuning-in every weekday between 9am-5pm.2
Vinny & Nikki in the morning is the fastest growing morning show in Montreal posting the largest growth in the market with 22% share increase year-to-year5 and is the Number One morning show among music stations with Females 25-54.6
"The station keeps achieving new heights and we couldn't be more proud. The results are a direct reflection of hard work and of our loyal listeners," said Luc Tremblay, General Manager of The Beat 92.5. "The recent launch of our new interactive app, Cogeco Live, allowing the audience to live the radio they love with on demand content and complete interactivity, I'm convinced we have the perfect tool to add to our base of 2.2 million loyal listeners.7"
dj abeille joining the beat!
The station added even more talent to its fall lineup. DJ Abeille has joined the Beat to host the Friday and Saturday night Beatmix. Abeille brings her incredible personality and deep knowledge of music and local culture to the team. Don't be late to the party: The Beatmix with DJ Abeille every weekend.
-30-
ABOUT COGECO MEDIA
Cogeco Media, a wholly owned subsidiary of Cogeco Inc. (TSX: CGO), owns and operates, across Quebec, thirteen (13) radio stations including 98,5 fm in Montréal, 106,9 fm in Mauricie, 107,7 fm in Estrie and 104,7 fm in Outaouais; stations members of the Rythme FM network : 105,7 in Montreal, 100,1 in Mauricie and 93,7 in Estrie; CIME 103,9 in St-Jerome, 96,9 CKOI ,The Beat 92.5 and Radio Circulation 730 AM in Montréal also FM 93 et M102,9 in Québec. Leaders in their market, Cogeco Media's stations reach more than 5 million listeners each week offering various and complementary radio programs serving a wide range of audiences. It also owns Cogeco Nouvelles, the most important private news radio agency in Québec.
1 Source: Numeris, PPM, CKBE, Summer 2017 (May 29, 2017 – Aug. 29, 2017), Montreal anglo, market share, A25-54, F25-54, Mo-Su 2a-2a
2 Source: Numeris, PPM, CKBE, Summer 2017 (May 29, 2017 – Aug. 29, 2017) vs Summer 2016, Montreal anglo, market share, A25-54, F25-54, Mo-Fr 9a-5p
3 Source: Numeris, PPM, CKBE, Summer 2017 (May 29, 2017 – Aug. 29, 2017), Montreal anglo, market share, A25-54, F25-54, Mo-Fr 9a-5p
4 Source: Numeris, PPM, CKBE, CJMF, CHOM, Summer 2017 (May 29, 2017 – Aug. 29, 2017), Montreal anglo, market share, A2+, Mo-Su 2a-2a
5 Source: Numeris, PPM, CKBE, Summer 2017 (May 29, 2017 – Aug. 29, 2017) vs Summer 2016, Montreal anglo, market share, A25-54, Mo-Fr 5:30a-9a
6 Source: Numeris, PPM, CKBE, CJMF, CHOM, Summer 2017 (May 29, 2017 – Aug. 29, 2017), Montreal anglo, market share, F25-54, Mo-Fr 5:30a-9a
7 Source: NUMERIS, PPM, CKBE, Summer 2017 (May 29, 2017 – Aug. 29, 2017), Canada, Weekly Reach, A2+, Mo-Su 2a-2a
Source: The Beat Programming
Contact: Stéphanie Lagacé ▪ Promotions Director ▪ (514) 787-7894 ▪ stephanie.lagace@cogecomedia.com
The Beat 92.5 is the #1 at-work music station
for nineteen ratings in a row!2