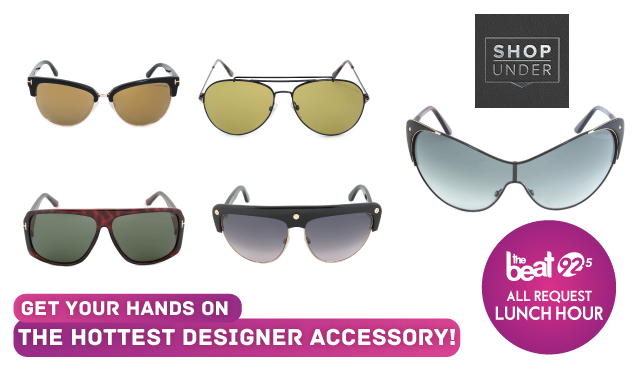 Love designer handbags, shoes and sunglasses?
You do NOT want to miss out on a chance to shop at SHOPUNDER! We're giving away 5 FREE pairs of Tom Ford Sunglasses, courtesy of ShopUnder.com!
Starting Monday, tune into The Beat's All-Request Lunch Hour with Donna Saker and one lucky listener who makes a request by texting 92925 will WIN a pair of TOM FORD designer sunglasses from ShopUnder!

...More info at ShopUnder.com