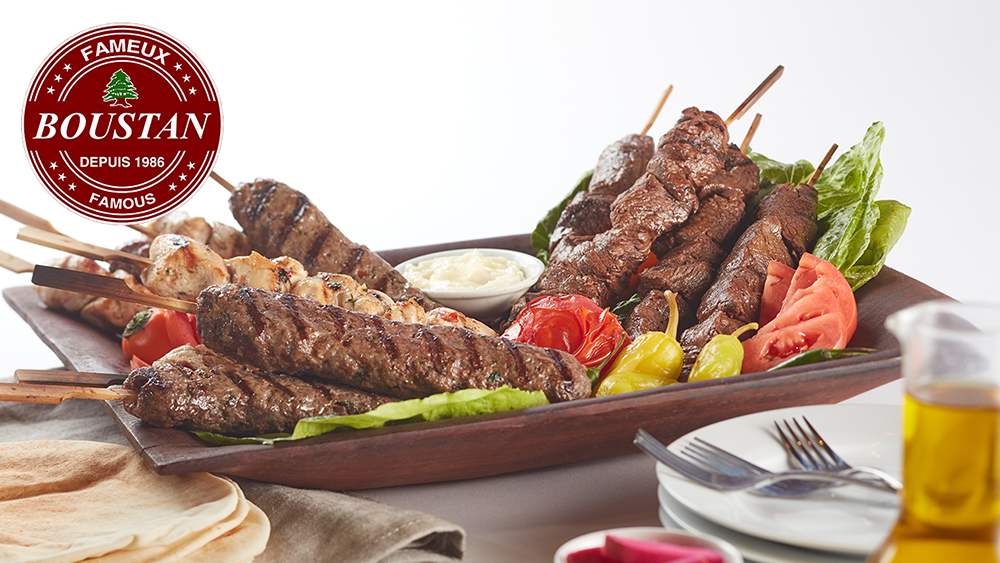 WIN a $300 BOUSTAN catered meal!
Listen to the Beat's 5@7 TOP 5 AT 5 WITH CAT SPENCER and CLAUDIA MARQUES for a chance to WIN a $100 Boustan catered meal and savour BOUSTAN's delicious authentic Middle East cuisine! AND THE GRAND PRIZE OF $300 at Boustan's on Thursday!
Treat your loved ones, friends or colleagues to a delicious catered feast!
Boustan offersyou premium fast-food and a variety of delicious and healthy meals at reasonable prices where the friendly staff always welcomes you with a smile. If you can't make it to us, let Boustan come to you, with our fast and efficient delivery service, straight to your home or office!
see more here