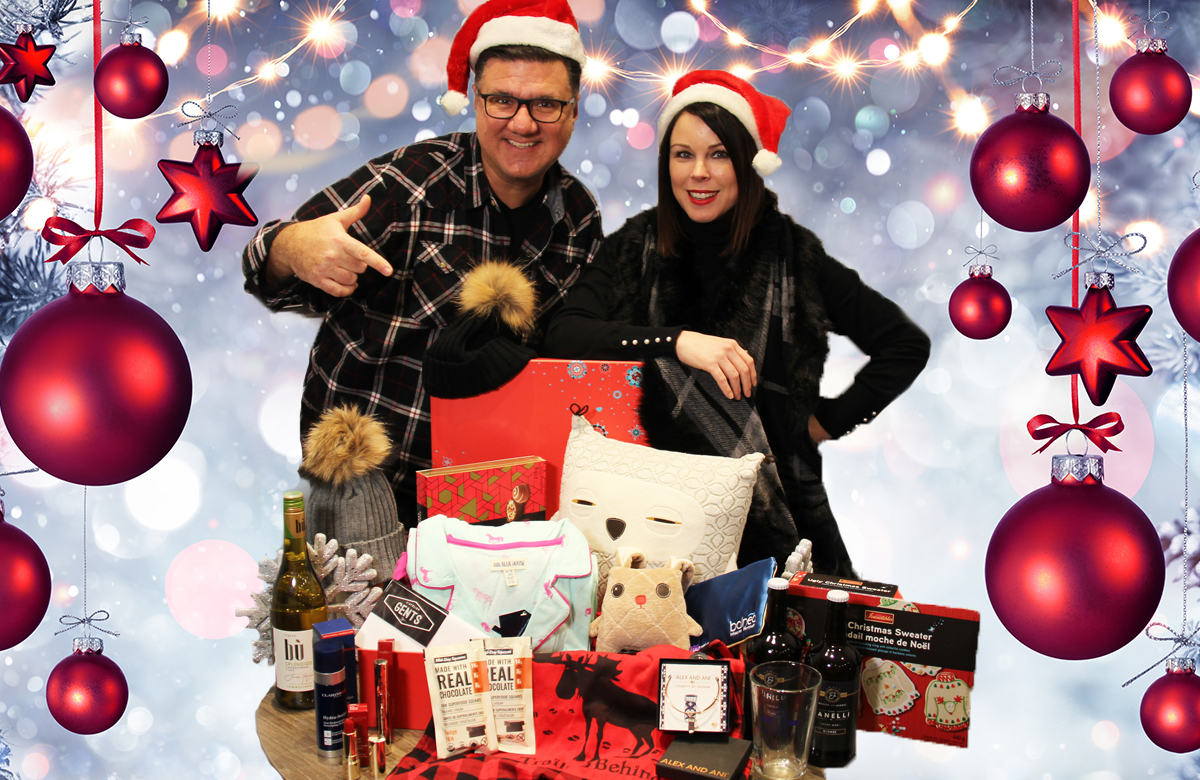 Cat and Claudia's favorite things
Who needs Oprah when you have Cat and Claudia's FAVORITE HOLIDAY THINGS?
Starting December 10th, Cat & Claudia's" Favorite things" HOLIDAY BASKETS, valued over $750 each, will BE GIVEN AWAY ON the Beat's 5@7 TOP 5 AT 5 WITH CAT SPENCER & CLAUDIA MARQUES
PLUS! Don't forget our EXCLUSIVE SPECIAL FACEBOOK GIVEAWAY ON MONDAY December 10th!
Pyjama's Little Blue House by Hatley: www.littlebluehouse.com
Artizan by Robin Barré Plaid Cape with Faux Fur: www.artizanfashion.com
Handmade in MTL environmentally friendly animal cushions: www.velvetmoustache.ca
Holiday rose gold charm bangle: www.alexandani.com
Bromont Balnea spa certificate: www.balnea.ca
Wine bottle: www.jessicaharnois.com
Chaos faux fur pompom tuque: www.sportsexperts.ca (fairview pointe-claire)
Red velvet mat lipstick: www.clarins.ca
Hydrating cream for men: www.clarins.ca
Supra volume mascara: www.clarins.ca
Fanelli beer: www.birrafanelli.ca
Latelier Gents: facebook.com/pages/Latelier-GENTS/1721107364794344
irresistibles Holiday cookies: www.metro.ca
Real Chocolate Top Mid-Day Squares.On the GO: www.middaysquares.com